We've all been there before: You decided to try out a new restaurant that your neighbors have been talking about. You're greeted warmly and promptly seated. The menu looks great, and your server is prompt, personable, and helps you not only order something you love, but introduces you to a few items that you end up loving. It's a quality experience that you mention to friends. You become a repeat customer.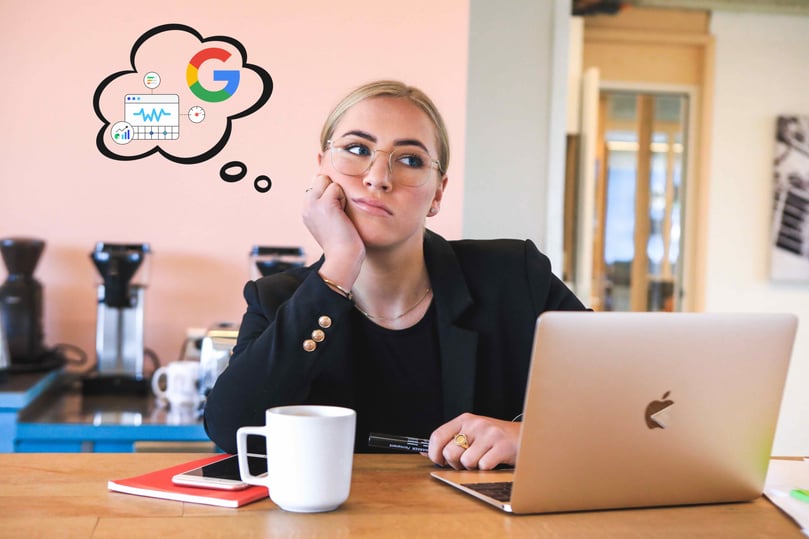 Unfortunately, this isn't always the case. We've all been in a situation where the experience is exactly the opposite, when you end up leaving early or decide to never return. As more and more customers find a business online either on their computer or mobile phone, it has become increasingly important to make sure websites provide a quality experience that connects customers with the product quickly and in an intuitive manner.
Using the metaphor of the restaurant, customers could notice over the long term that the restaurant was failing or received a few bad Yelp reviews. But the restaurant could also be proactive, striving to ensure each link in the restaurant chain-of-service was to a standard that provided a great experience.
So how do we do this with a website that is often the first point of contact between our business and a potential customer?
This is where the term "Core Vitals" is useful. Google has provided a tool called Page Speed Insights that allows businesses and developers to audit a web page to test the responsiveness and performance of each individual page on their site.
Each Core Vital contributes to how people interact with your website. Not only does this improve the customer-business relationship by keeping a customer on a page longer, but Google uses these metrics when ranking search results. Content is still king, but a quality user experience, or UX, is a factor in ranking. When you have great, authoritative content and your website is loading quickly on mobile and desktop computers, you are setting yourself up for success.
Whether you are optimizing an older site or are maintaining a new Hubspot Theme's performance so that it continues to run quickly, there are things that can positively affect your site's performance.
Want to know more about what you can do to improve your core vitals and therefore your website's performance? Check out this blog on Individual Core Vitals and what you can do to make sure they stay high.