Upgrading Your Customer Support Operation
Includes conversational tools, a shared inbox, help desk automation, knowledge base functionality, customer feedback and custom surveys, reporting, a customer portal, playbooks, and more — all powered by a CRM to give your business one unified view of each customer interaction.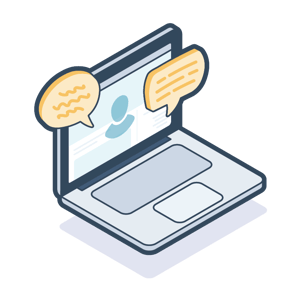 LIVE CHAT
Help customers on your website in real-time. Automatically route users to the right people on your services team, and build better relationships through contextual conversations that conect seamlessly to tickets.
Customer Portal
Empower your customers to gain ownership over their experience with a secure customer portal. Your portal keeps ticket conversations going between customers and reps, so issues are resolved faster.
Knowledge Base
Help customers help themselves, and reduce your number of support requests. Convert frequently asked questions into a searchable library of help articles, videos, and documentation.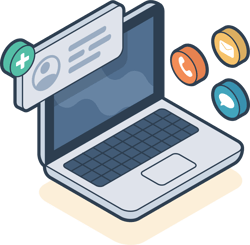 Omni-Channel Messaging
Provide a superior customer experience regardless of the channel. Meet your customers wherever they are by accessing multiple channels in the inbox and seamlessly switching between them.
AUTOMATION & ROUTING
Supercharge your Customer Success with HubSpot's powerful automation workflows that transcend departments and allow you to notify teams, assign ownership, flag tickets and make sure every concern is responded to.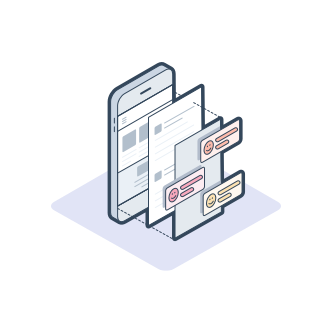 VoIP Calling
Call your customers directly from the HubSpot platform with HubSpot's VoIP software. You can also receive inbound calls from your customers and track them in HubSpot [BETA]. Calls are recorded and stored in HubSpot CRM.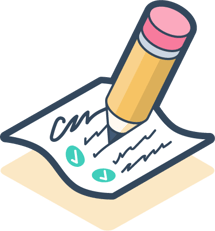 Tickets
HubSpot Tickets can be manually or automatically created from multiple customer contact points and channels. Use custom properties and views to match your internal process and metrics.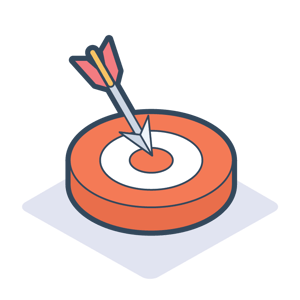 Service-Level Agreements
Use SLAs to monitor 'Time to First Reply' and 'Time to Close', and easily report on attainment across your service team.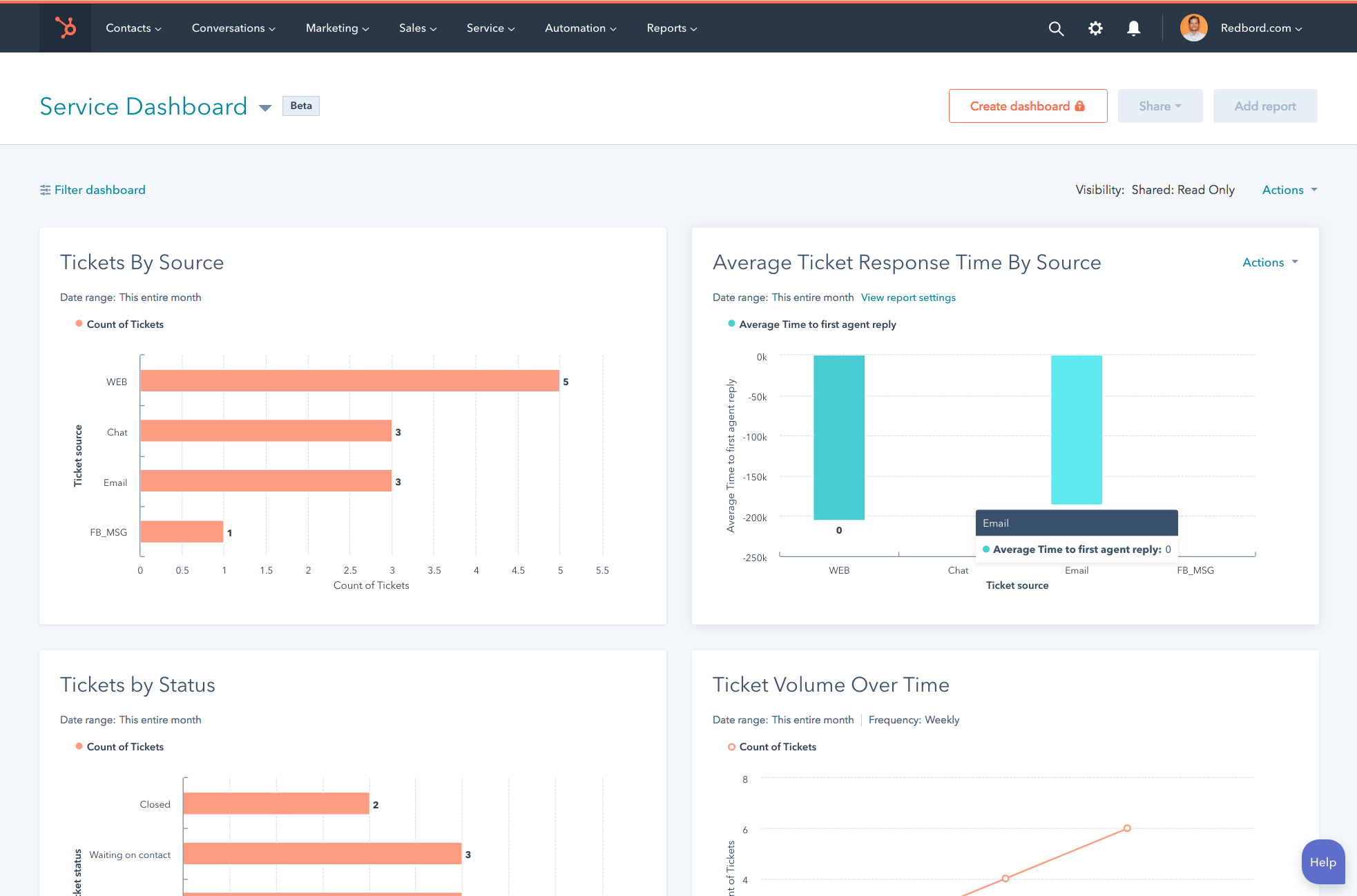 Be More Aware
Real-Time Data & Reporting with Custom Dashboards.
H Get set up in minutes with several out-of-the-box reports that can be displayed and updated in real-time on dashboards in HubSpot. Need something more custom? HubSpot's custom report builder can easily organize the data in a manner of your choosing and dashboards are completely customizable, as well.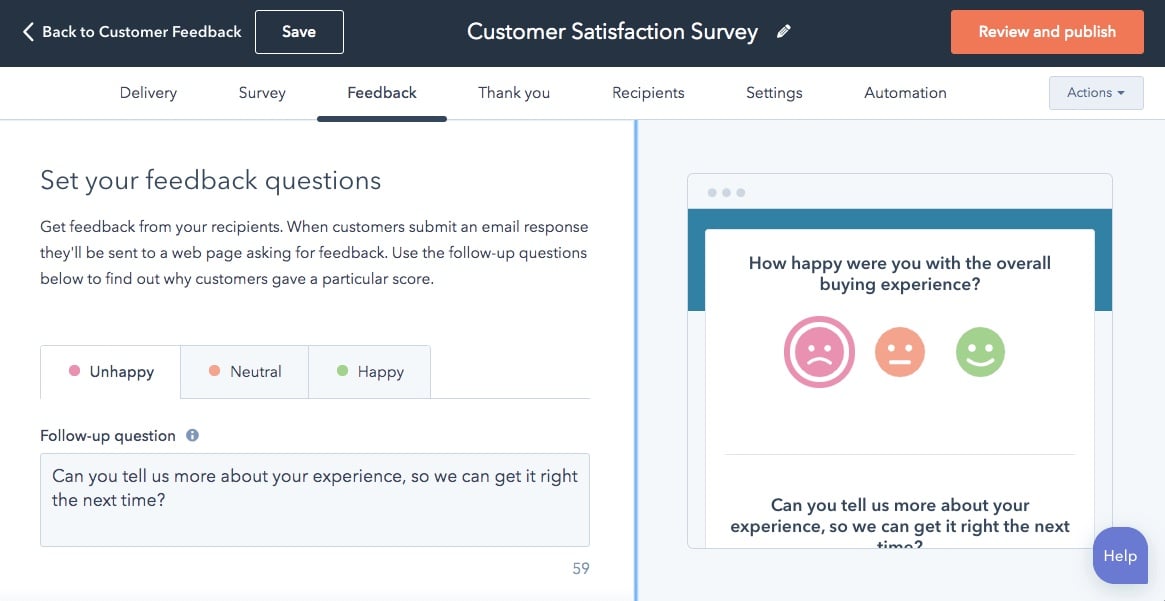 Close The Loop
Feedback Surveys (NPS, CSAT, CX)
HubSpot Service Hub has a dedicated tool that your team can easily use to follow up with customers for feedback, including automation that immediately responds to the custom depending on their score. Notify and assign internal stakeholders to address any issue in a timely manner.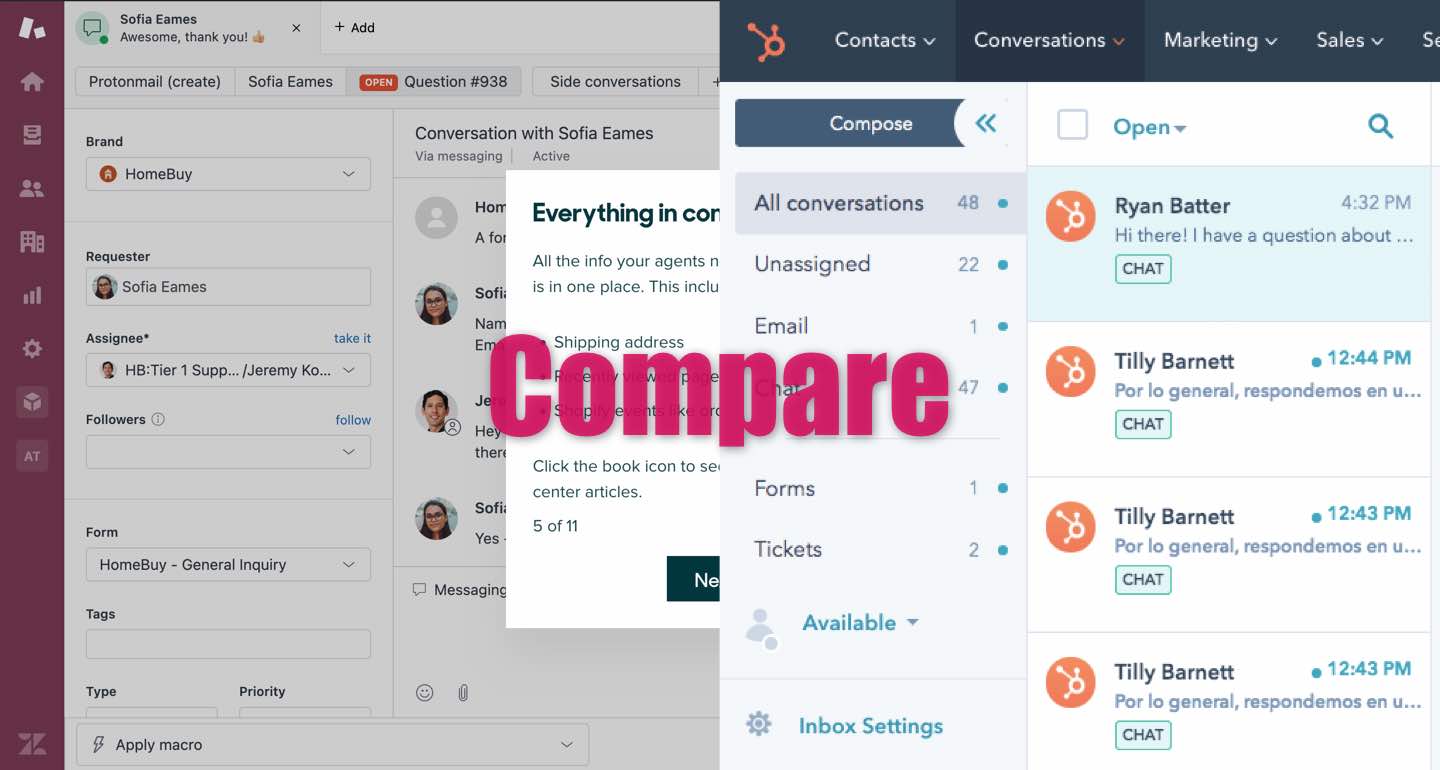 Compare
ZenDesk and HubSpot
Read this helpful breakdown that compares two customer service solutions — Zendesk and HubSpot — to help you make the best choice.
READ MORE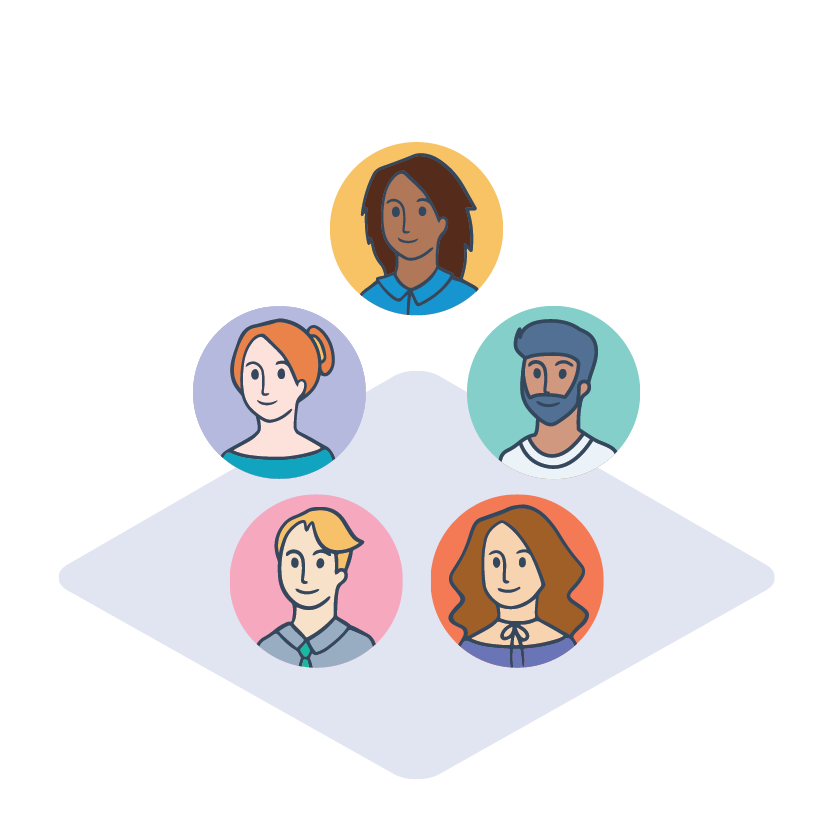 1. Kick-Off
We will gather all the info we need and put our heads together to start planning for your successful integration that is tailored to your Customer Support Process.
Learn More
This stage can include:
Meet our team!
Setting Up Support Seats
Finalizing HubSpot Service Hub Purchase
Collecting Information From Your Team
Setting up Weekly Meeting Time
Establish Timeline For Project Delivery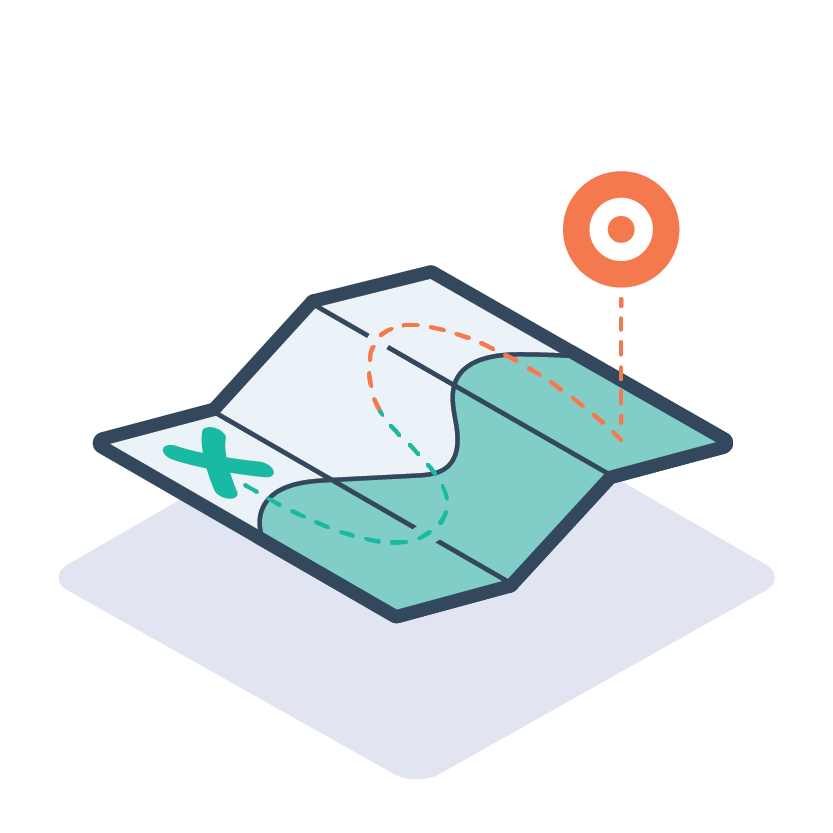 2. Assessment & Review
Let's go over all the things that make your Support Process unique and find the best way to create a dependable, repeatable, and reportable process for your business.
Learn More
This stage can include:
Customer Serivce Manager/Director Collaboration & Discussion
Establishing Goals & Reports Needed
Setting up rules and processes for Reps
Learning Your Ticket, Escalation and Routing Process
Discussing how to best set up and translate to a repeatable, reportable system process in HubSpot Service Hub.
3. Data Clean-Up & Import
Now that we know how to tackle this integration, we need to gather, clean, and import all your customer data into HubSpot.
Learn More
This stage can include:
Importing Your Contacts
Setting up Custom Properties
Setting up Custom Ticket Pipelines
Setting up Custom Ticket Views
Establishing Smart Goals and Triggers for Automation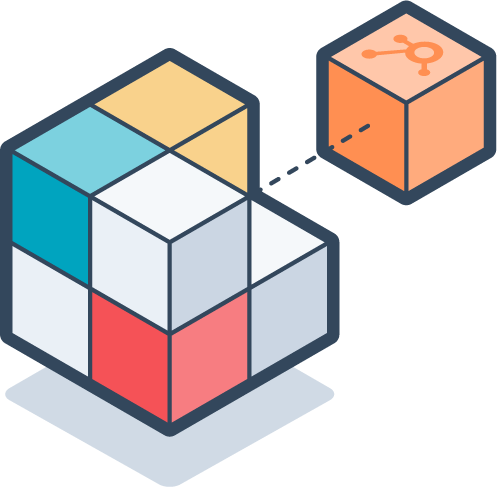 4. System Setup, Testing & Demo
Let's build out your HubSpot portal to work for you and your Support Team! We'll get it set up, tested, and then demo the results for you.
Learn More
This stage can include:
Implementing Items from Discovery & Setup
Weekly Check-ins with Service Director/Manager on Progress
Ensuring everything works as scoped
Demo new process and system for Service Manager/Director and any other key stakeholders in your organization.
5. Customer Support Team Setup & Onboarding
It's time to educate, train and assist your Service Team to get them ready to use the new system. Let's plan a launch date and go!
Learn More
This stage can include:
Making sure each rep has login access and understands how to navigate HubSpot
Email Tracking Setup (Gmail or Office 365)
Rep Meeting Calendar Sync & Setup (Google of Office 365)
Outbound Call Recording Setup & Training
System Monitoring & Live Support on Launch Day
6. Ongoing Optimization & Support
We did it! Your Service Hub is launched! But don't fear, we include and provide several options to continue supporting, optimizing, and assisting your team.
Learn More
This stage can include:
Onboarding new Service reps to the system
Ongoing data cleanup and optimization to safeguard our system and ensure HubSpot CRM remains an accurate source of truth.
Running New Reports or Dashboards.
Pipeline, Property, and Service Activity Tweaking
Ensuring that both the Marketing and Sales departments are aligned with your new Service Tools process and exactly how we're using HubSpot for your team.
Certified HubSpot Partner
As a certified Platinum HubSpot Partner, we have the experience, people, and skills to set your team up for success on HubSpot CRM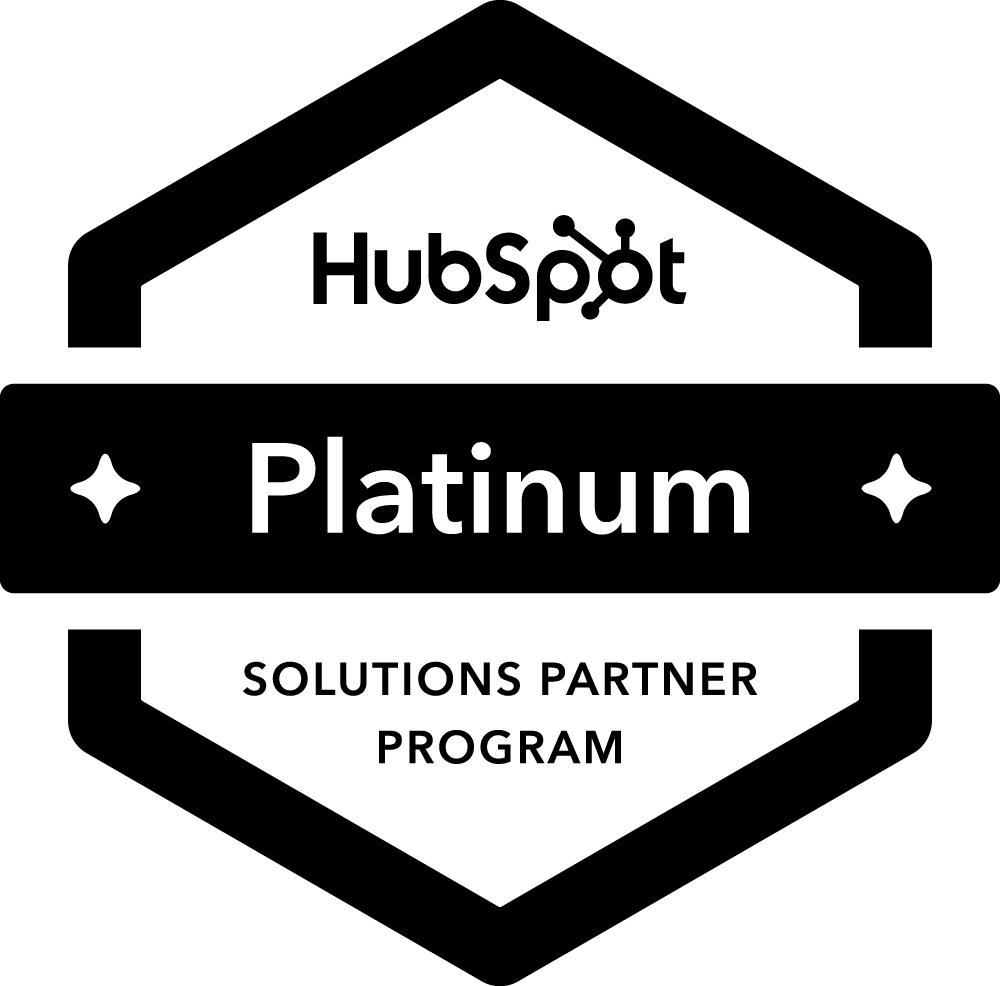 Hear From Our Clients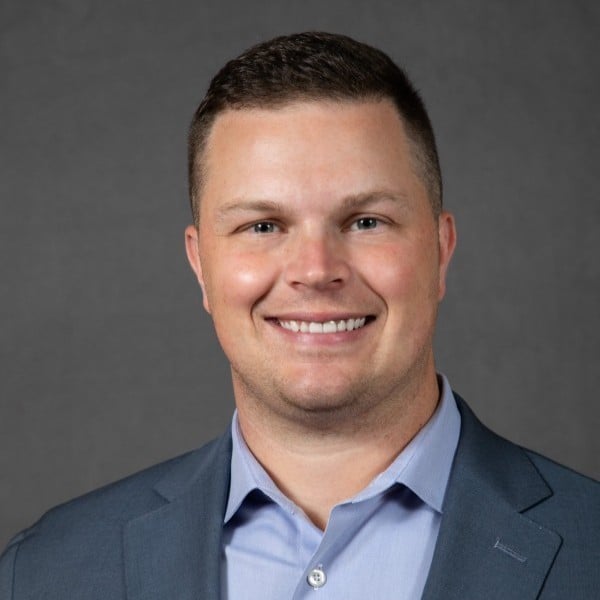 Highly Recommend CRM Support
"Our experience with BeginBound has been overwhelmingly positive. Jesse and his team are experts in CRM and have become an integral part of our team. They have taken the time to understand our evolving sales initiatives and developed processes that align with our goals. In particular, they spearheaded our CRM migration from Salesforce, consolidation to a single sales team and alignment between departments (sales, customer success and support). Further, we initially intended to work with them on a defined scope, but have since extended our contract given the value they bring. I highly recommend."
Teddy P.
Sales Director | Wholesale & SaaS Industries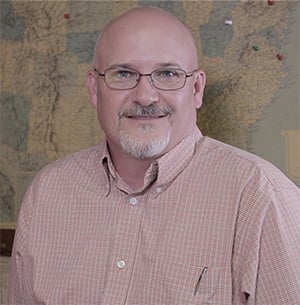 Hubspot CRM Experts
"We needed ongoing support from certified professionals in HubSpot CMS and Sales CRM. Begin Bound tailored their services to provide us with exactly what we needed. I'd highly recommend them to any business on HubSpot looking to set their business up with a smart website and valuable sales tools."
David Barnard
Owner & CEO, Industrial Shredders