Agency life is hard.
You have lots of clients who have different needs and they all want answers, yesterday. We get it. If you're looking for a solid Hubspot certified partner that can support your internal team, we can help.
Why Begin Bound?
Our Difference
We are your creative support, not a full-service agency.
We are Hubspot certified professionals with several years of experience designing and developing exclusively on the Hubspot Platform. Our goal is to enable your internal team to deliver remarkable Growth-Driven Design and Development for your clients on Hubspot.
Our Expertise
A partner right here in the U.S.
We've worked exclusively with Hubspot Software and the Inbound Marketing methodology for years to provide specific creative services at prices that fit into your budget.
Oh, and did we mention that we have several Hubspot certifications?

Our Process
Streamlined Peace of Mind
This isn't our first rodeo. We've seen a lot of different projects on Hubspot over the years and know how to price, execute and manage them. We use Asana for Project Management to keep all our tasks and communication streamlined together. We also have time tracking and can provide detailed reports when necessary.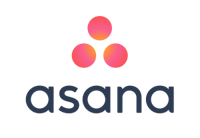 Our Discretion
Our goal is to help you build your brand.
In most partnerships your clients never even know we exist. We're simply here to support your current internal team and make you look good to your clients and/or stakeholders.
Our Continuous Services
Web UX & Design
With years of experience in both general web design and UX, as well as expert Hubspot knowledge, we can design the best user experience for your new website or campaign.
Hubspot COS Web Development
We partner with your agency to help you deliver remarkable development solutions. Work with certified HubSpot professionals who develop in HubSpot all-day, every day.

Growth-Driven Design
Traditional web design is broken. We provide 21st century packages and processes to optimize your web design, functionality and performance with Growth-Driven Design.
Hubspot Sales CRM & Tools
We can help you or your clients get setup with HubSpot Sales CRM, Tools and Training.
Our Pricing
Let's be honest, we're not cheaper than a foreign freelancer. However, if you want someone accountable to you in the U.S. who specializes exclusively in HubSpot software, then we have competitive rates.
We offer two pricing models:
A-La-Carte Projects
Get exactly what you need
Flat rate quotes on your design, development or content project.

Hubspot Certified Experts

Minimum Two Week Turnaround

One Round of Revisions Included

Additional Rounds of Revisions EXTRA

Faster Turn Around Times

Discounted Rates
Contiunous Support
Monthly Expertise & BIG SAVINGS
Pre-paid Hours Allocated To Your Prioritized Tasks

Dedicated 1-on-1 Project Management with Asana

Hubspot Certified Experts On-Call

Monthly Strategy Meeting

Discounted Rates (based on amount of pre-paid hours purchased)

Faster Turn Around Times

Growth Driven Design Enablement

Cheaper than hiring Full-Time Employees